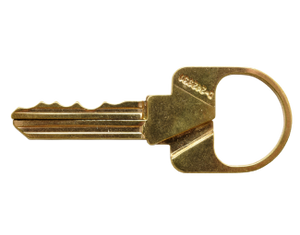 Key Cigarette Clip is a small clip for holding the base of a
cigarette
so that it can be smoked without burning your fingers. Squeeze the top of the key to open the clip.  When you're in a pinch, this handy brass key clip will be there for you. 2 1/8" long.
The TarGard Original Disposable Cigarette Filter is the most popular
cigarette filter
in history. It's popularity is primarily due to it similarity to TarGard's Permanent Filter, except it doesn't need to be cleaned. Additionally, the filter insert design features two very large
impingement
barriers which makes it incredibly effective at removing tar from your cigarette smoke. You'll also notice that the mouthpiece is larger than many of TarGard's other filters. This allows you to smoke more cigarettes per filter. While capacity varies by smoker (and cigarette brand), They have found that you can smoke as many as 20 cigarettes per filter. While it's possible for some smokers to get 20, they hear most often that the average number of cigarettes is closer to 10. That just means that the filter is removing more tar from your smoke, which I think we can all agree is a good thing.
Most popular filter in TarGard history
Each filter good for up to 20 cigarettes
Hassle-free—just use and toss!
Made in the USA