For those with discerning tastes and limited space, this American made Bat is a perfect upgrade for your large
dugout
, 
smell proof bag
or even just your pocket.  Colorless glass made of almost pure silica guarantees a better tasting smoking experience compared to aluminum bats.  One Hitter bats have never looked or tasted better than this 
quartz glass
one in a cigarette disguise!  Each quartz bat has a beveled tip.  These are stronger than glass, but still provides a clean glass smooth taste. One hitter bats are ideal for when you are trying to quit cigarettes and want to reduce your intake of tobacco or just smoke some legal herbs. The Original Quartz Cigarette is Made in the USA Choose from:
Large - 3" long
Small - 2" long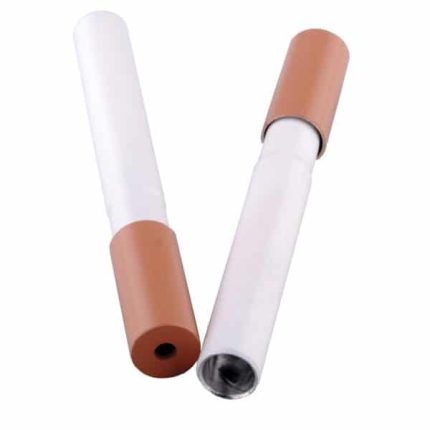 Self Cleaning Cigarette Bat
This is an upgrade on the Smoke
Stopper Smoking
System Metal Cigarette for use with your
dugout
.  It is spring-loaded for easy cleaning!!  Just push the end and your spent ashes come out.  3"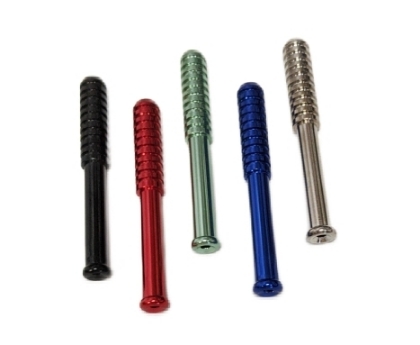 The Large Anodized "Cigarette" Bat is a convenient way to smoke your favorite smoke, limit intake and be discreet. Each large metal bat feature a ribbed surface for a non-slip grip and measures 3" in length. These bats fit all large
dugouts
and taster boxes. This Large
Anodized
"Cigarette" Bat revolutionizes the one-hitter bat pipe with serrations at the tip to perfectly tear & prepare your smokables.
Fits Large Dugouts/Taster Boxes
Non-Slip Grip
Made in the USA
Length: 3"
Choose from: