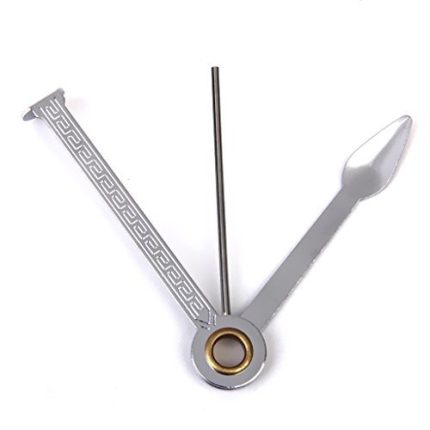 This is the classic, Three Piece
Pipe
Tool. The simple design includes a
tamper
, poker and reamer in a lightweight and compact package.
Tamper:  When flame is applied to the tobacco, the tobacco will rise slightly.  Apply your tamper to the lit tobacco.  Tamp softly and at the same time puff gently. The tobacco should be burning towards the bottom of the bowl instead of toward the top.
Reamer:  CAKE is the carbon formed on the inside of the bowl that retains the flavor of each tobacco smoked. But a good thing can be overdone! Keep the CAKE reamed down to the thickness of a dime. It if is allowed to build up, it will expand when hot and split the sides of the bowl.
This Steel Pipe Shaped Tool, with an outer surface of stainless steel, is shaped like a
pipe
with a tamper at the end of the "
stem
" and a scraper knife (reamer) which swings out of one side and a poker that's on the opposite side. Affordable, durable and attractive; what more could you ask for?  3 3/4" long and 1" at its widest.
Includes a Tamper, Reamer and Poker
Includes a Gift Box